Quick response to injection molding from one piece under various conditions
We have been involved in small-lot injection molding since early on, and we can use our experience to respond quickly to the needs of R&D departments. We manufacture prototype molds using aluminum material (A7075S) with excellent machinability.
Solving the problem of small-lot plastic parts.
When making prototypes or small-lot mass production of plastic parts, it is necessary to create molds if you want to make prototypes using the same materials and molding conditions as the actual production. However, the cost of molds is very expensive. Our prototype molds address such problems.
Initial costs are too high to create a mold for small-lot plastic parts for prototyping and R&D.
We would like to create parts under the same injection molding conditions as in the production environment, even for prototypes, rather than using cutting processes.
Prototype molds from other companies are not accurate enough and cannot be used for mass production.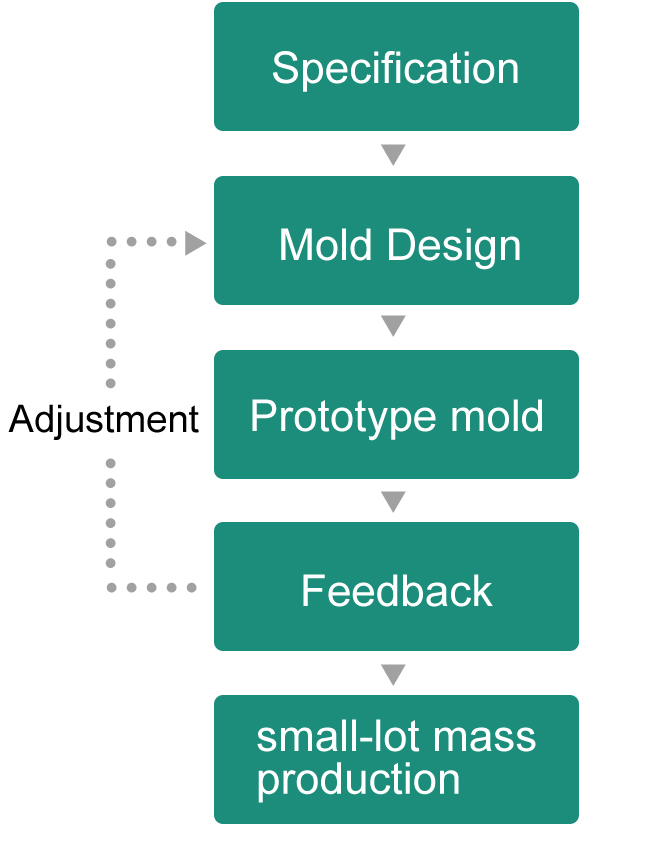 The mold base is our original "cassette type", and the slide mechanism is supported by the placement piece. Aluminum (7075S) is used for the cavity, core, and base. As a result;
Complex shapes, including undercuts, can be handled by placing pieces.
The mold can be downsized to save cost.
The shape of the mold can be changed by changing the placement piece.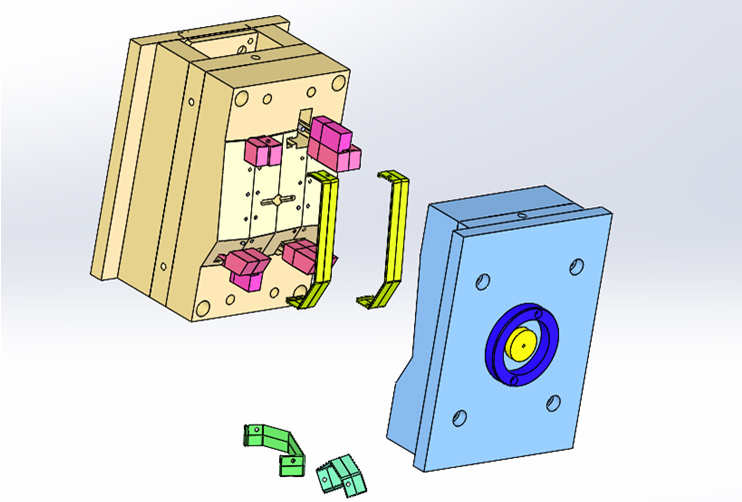 One-stop service from material arrangement to injection molding.
We can also design plastic parts. If you provide us with specifications and drawings, we can provide a one-stop service from material arrangement to design, prototyping, mold making, and injection molding.
We can provide dimensional measurements and geometric tolerances.
(CAD)SolidWorks、spaceE、inventor