Please feel free to contact us for jig manufacture and processing complex shapes. We perform the prototype manufacture of metal and resin by cutting. Production in small lots with low cost can be provided and hybrid processing which combines molding and cutting can be handled as well.
Precision metal processing cultivated in mold making
Please feel free to contact us if you want to request the processing of the metal parts along with difficult-to-cut materials, parts with complex shapes or resin. We perform precision processing by fully applying wires, machining techniques and electrical discharge, etc. in mold making.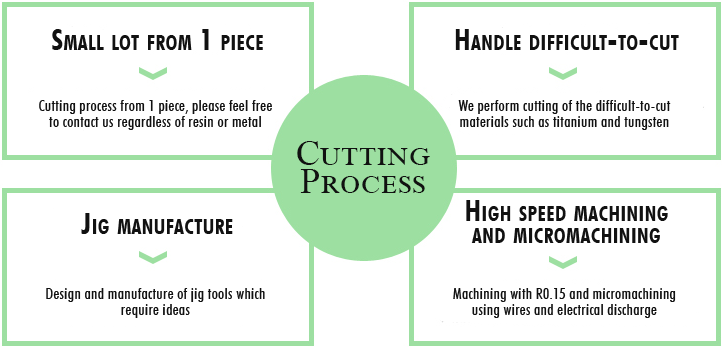 About contact
Please feel free to contact us.