The mass production after the prototype is available as the molds manufactured by Daytech feature high quality, durability and accuracy, In addition, the short delivery period and low cost can be realized as the materials used have excellent workability, which make it possible to shorten the processing time even for the complex shapes or when changing the shape of the product.
Smooth transition to mass production with a mold equivalent to the mass production mold
Depending on the shape of the molded product, up to 10,000 shots can be molded by using the material A7075S for the mold making. It is possible to smoothly transit from prototype to mass production as the injection molding can be performed using the same materials as in the mass production.


"Molds" manufactured by Daytech are not so-called "test molds"



We can flexibly handle cassette type, placement pieces and shape changes with aluminum molds.
Deal with precise and complex shapes
Making precise and complex shapes is possible as the materials being used feature the quality and accuracy (from ± 0.02 to ± 0.05), and are extremely excellent in the properties for the processing, such as cutting, discharging, and polishing.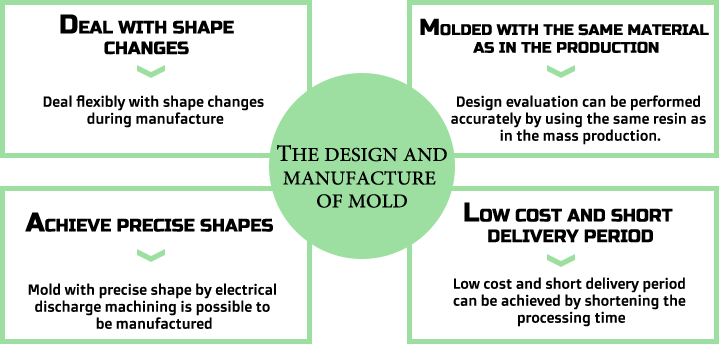 About contact
Please feel free to contact us.