Our precision mold manufacturing technology supports the original know-how of complex and precise plastic molding. We have received a good reputation from our customers with the saying, Daytech realizes the injection molding that other companies cannot offer. Please feel free to contact us if you have any problems with molding defects of precision resin molded products.
Challenges in precision-shaped injection molding
Even for the plastic mold manufacturing and molding manufacturers, the know-how accumulated differs depending on what kind of industry the customers belong to. At Daytech, we specialize in plastic molding, which requires precision in the fields of industrial equipment and electronic equipment. Furthermore, we have long years of experience in dealing with the tasks that are common to thin, small, and complex injection molded products.
Molds with complex shapes and high accuracy cannot be manufactured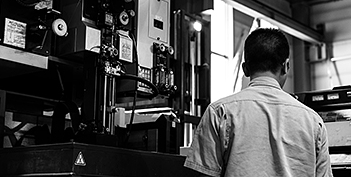 We manufacture precision molds by making full use of craftsman's precision processing technology and the up-to-date linear machines. In addition, we perform the hybrid processing that combines injection molding and precision machining depending on the shape.
Design concept contrived to crush the issues in advance
The mold design can be optimized for the output of manufacturing non-defective products quickly and cheaply, as we carry out the entire process starting from the mold manufacturing in-house.
We are always pursuing success in one shot rather than trying many times when it comes to molding. We strive to push the mold design to crush the issues before processing with both experience and science approaches by eliminating the thought of you won't know until you try which is a common in manufacturing,


We have a wide range of experience in dealing with materials as we have been working on injection molding not for the mass production for specific customers, but for the customers in various industries for many years.
Our company started from the design and manufacture of automatic control devices, and we have experience that goes beyond resin.
We make active capital investments and strive for control and maintenance of quality.

About contact
Please feel free to contact us.