Daytech also responds to requests to change metal materials to resin materials. We accept requests for the injection molding of engineering plastics and super engineering plastics as well regardless of the materials, so please feel free to contact us if you need any further information.
Support the weight reduction and functional improvement of parts
There is a demand for functionality and weight reduction of parts, and overall energy saving at the manufacturing site. It is possible to reduce the weight and realize overall energy saving by changing the parts from metal to resin. Materials that are difficult to mold, such as rigid PVC, is possible to be molded as well.
Request for processing regardless of the resin materials

Processing was rejected because of the materials
Wish to improve the performance of current resin parts



Wish to change the material from metal to resin

Not sure what kind of resin to choose
Wish to reduce the weight of parts
Wish to lower the cost of the products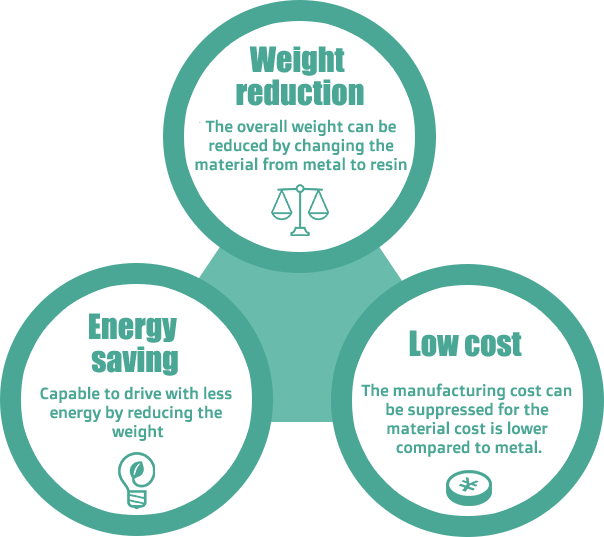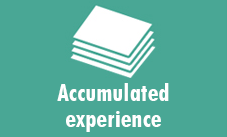 Daytech has a track record of molding rigid PVC resins of various shapes. Accumulated technologies including mold design, such as molding control condition, are essential, as the molding of functional resins has a greater difficulty level comparing to other thermoplastic resins. Rich experience in molding rigid PVC including mold design is especiallly needed.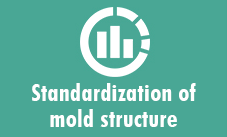 We have standardized the mold structure and the temperature control device that can maintain the required mold temperature (low temperature 20 °C to high temperature 180 °C).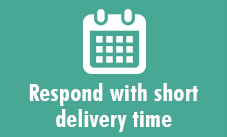 We have a track record of responding to customers' short delivery request by manufacturing the mold for PBTG30 injection molding in 5 days with the hybrid processing which combines molding and cutting.

About contact
Please feel free to contact us.