We have achieved to shorten the lead time and centralized quality management with an in-house integrated system from mold design, manufacturing to prototyping, small lot mass production and inspection.
Flow from ordering to delivery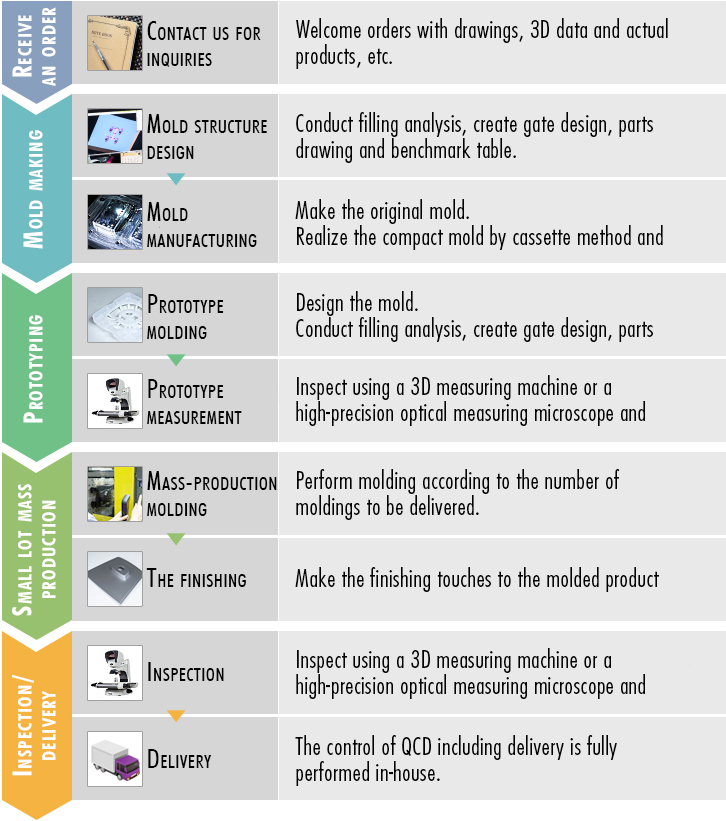 One-stop production with a wide variety of machines
In addition to resin cutting and injection molding, we perform one-stop production in-house with a lineup of machine tools, die sinking electrical discharge machine and wire electrical discharge machines, etc. which contribute to the shortening of the lead time. We manufacture the mold with fine shapes which can not be achieved by cutting with ATC (Automatic Tool Changer) and die sinking electrical discharge machine with an additional axis.
About contact
Please feel free to contact us.